"No child left offline."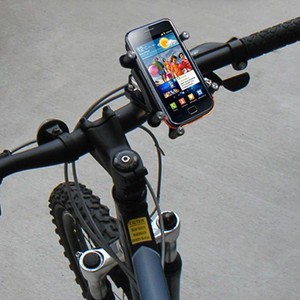 That is the challenge California's State Superintendent of Public Instruction has put to schools in our state. All students and teachers should have access to an electronic device that will connect them to the Internet. How in the world can this happen? One possible solution is "bring your own device"—or BYOD as it's commonly known.
Over the past few months I have participated in several organized cycling events. One was to raise money for diabetes. The other, the "Tour de Tahoe," was for a similar purpose and took us all the way around Lake Tahoe. In both events, a group of people got together and rode for a cause, for fitness and for fun.
Parallels abound
I see parallels between BYOD for computing and for cycling. Obviously, in both cases you bring your own equipment! But more importantly, BYOD is about the experience and not about the device. In the Tour de Tahoe, there were expensive bikes and cheap bikes. There were people with lots of experience and expertise and others who looked like they had just jumped on their bikes for the first time. Those who are novices have a harder time than those who are "in-shape."
In both situations, lots of things are assumed. In the cycling event, there were no directions on how to get around the lake, how to ride a bike, or how to put your helmet on.  Similar expectations tend to apply when we ask students to bring their own computing devices to school. We assume that if they own them, they know how to use them.
Both involve issues of equity. Like bicycles, computing devices vary in features, style, power, and capabilities. Users vary in their own abilities which may dictate specialized equipment; in our Tahoe event,  one gentlemen "pedaled" around the lake with his arms, rather than of his legs, and had a partner who rode with him to make sure he was always seen, since he was only about six inches off the road surface! Equity also suggests we need to provide devices for those participants who do not, in fact, own their own.
Planning is key to success
Finally, BYOD in either case needs planning, organization and coordination to succeed. In the Tour de Tahoe, everyone knew the cyclists would be out there. There were rest stops and Support and Gear (SAG) vehicles to help give worn out cyclists a ride when needed. BYOD in schools requires similar advance planning and special arrangements such as solid WiFi and good policy to keep everyone safe and allow students and educators to communicate, create, and collaborate in school as effectively as they do when they are outside the doors of their school.
Remember it is about the journey, not the device, and the trip around the lake is always more fun and safer with a friend.