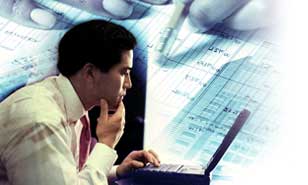 Ask any educator to name two or more impediments to innovation and creativity at their workplace. Almost without exception time and money will top the list. We may not have a great deal of influence over outside funding sources, but we do have some control over how we allocate the time we have.
In the belief that independent inquiry encourages students to engage in activities that support deep thinking and increased engagement, many K-12 educators regularly voice concern about the lack of available time for their students to pursue personal interests during the school day. One strategy that has gained traction among educators is called "20% time." This approach comes from the technology sector where innovation and creativity are the industry's bread and butter. I'd like to suggest that educators also need time to think, to explore new ideas, and work on projects in areas that are of interest to them; that we need to consider ways to restructure what time is available to make it possible for the adults to take advantage of some form of 20% time when needed. But I'm getting ahead of myself. What is 20% time and how does it work?
The practice dates back to at least 1948
Twenty percent time is a practice where personnel, usually knowledge workers, may opt to spend one-fifth of their regular work time tinkering with their own pet projects. Although Google often gets credit for originating the idea, this practice has actually been embraced for years in various formats by an assortment of innovative companies. For example, 3M has encouraged employees to use a percentage of their paid time to pursue new work-related ideas since 1948. Of course it's difficult to imagine an educator being able to carve out 20% of the work week for creative pursuits, but there are ways the idea can be modified to meet the constraints of educational institutions. This lack of time for additional research and making real world connections worries many K-12 educators, leading them to seek ways to provide time during the school day for students to engage
It's important to understand that 20% time is not usually a formal program in the business world. Participation is entirely optional and many employees never take advantage of this time. The specific design of 20% time for self-directed exploration isn't rigid, either. The percentage of time allocated varies from one company to another. In addition to percentages of the work week, some firms offer year-long research grants (we used to call them sabbaticals) while others sponsor occasional events lasting anywhere from one day to a week (something like self-directed professional development).
Translating 20% time to education
How does this translate to education? For students, teachers are making opportunities for them to work on individual or small group projects during the school day. Often called Genius Hour, this program typically provides roughly 60 minutes per week for all students in the class to work on individual projects of their own choosing that have been approved by their teacher. Due to time constraints, the time for student Genius Hour is usually set and flexible scheduling for self-directed learning is not normally an option.
Sixty minutes, you ask? Would it be possible for the adults on campus to dedicate one hour per week for self-directed inquiry? I think so, particularly if it's something a person can opt into, rather than being mandatory. Imagine inviting staff members who are interested to pitch an idea for an individual project that they could work on during the work day, say during PLN time or in lieu of a committee assignment. Of course, guidelines will need to be established to make this work.
Structure the program to meet the specific needs of your staff. Remember that business model schedules vary greatly. Offering sabbaticals may not be possible, but aside from that, the time frame can range from 60 minutes per week to one or more days per year. What options are available to you? Brainstorm some possibilities with staff or fellow administrators.
Some things to keep in mind
Once you have an idea of the schedule you can offer, consider the following as you develop a plan.
Self-directed projects are not time off. Establish guidelines that set clear expectations. For example, require that volunteers outline a project that you approve before they begin. You may even say that projects need to be related to school or district goals, or require that all projects include a tangible product and/or some type of presentation.
Individual projects may serve unique needs, but small group projects can allow participants to accomplish more together than they can on their own. Do insure that part of the procedure-planning process includes setting expectations for group members' responsibilities.
Remember to be flexible. Even the best plans can be sidetracked by unanticipated challenges.
Part of the beauty of self-directed projects is that there is no right answer. Participants may find their inquiries lead to outcomes they had not anticipated. Encourage them to go with the flow.
Even given the scheduling constraints we live with, there are ways to support individuals who are interested in expanding and enhancing their professional skills through dedicated time for working on projects of their own design. Encouraging this level of autonomy will result in greater job satisfaction for educators and may lead to innovations you might not have thought possible.