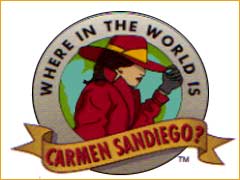 Educators all over the country are exploring ways they can use iPads and other tablet technologies as tools for teaching and learning. Apps—free and low cost programs designed to be used on these devices—are a primary attraction. What better way to provide quick and easy access to instructional activities than by downloading and using some of the thousands of education apps? But I'm noticing a troubling trend.
Many of the apps labeled "educational" are developed by programmers with little or no background in education; use of these apps does not support student learning in any fashion. In addition, there are teachers who are spending a lot of time and energy figuring out ways to use apps that make no claim to be educational and do not support the curriculum in any obvious way, but that are fun to play. It reminds me of the days when desktop computers were initially introduced to classrooms.
The year was 1985. Good educational software was still difficult to come by. Once a teacher had run through the offerings from the Minnesota Educational Computing Consortium, (think Oregon Trail and Lemonade Stand), there wasn't much else available. Then Brøderbund Software released Where in the World is Carmen Sandiego? The goal of this fast-paced game was for players to travel the world solving geography-based clues, track multiple villains, and finally arrest Carmen Sandiego herself. The software was a hit, becoming a staple in many computer labs, despite its limited applicability to the curriculum for a narrow range of grade levels.
This is what I call Carmen Sandiego Syndrome, the willingness to use a software program for instruction even when there is little or no educational value. For school leaders this becomes a problem because first use of a new technology often becomes entrenched use. It is critical that we help teachers avoid this pitfall.
One strategy for avoiding Carmen Sandiego Syndrome is to insist that teachers take time to carefully review new apps using tools that measure how well the objectives of an app align with the curriculum. There are three free tools I recommend that can be used for this purpose. The first is a rubric called Evaluation Rubric for iPod/iPad Apps created by Harry Walker (Johns Hopkins University) and modified by Kathy Schrock. The second is the Critical Evaluation of an iPad/iPod App checklist developed by Kathy Schrock. And finally, eSkills Learning's Mobile App Selection Rubric. These resources and more are available in the iPod Touch & iPad Resources LiveBinder which Chris O'Neal and I developed and maintain.
This is not a time when more is necessarily better. Take the time now to insure that teachers are making well-grounded decisions about the apps they introduce into the classroom. Students will reap the benefits for the long term.