Veteran Teachers: Developing a growth mindset
by Janice Delagrammatikas
Recently, I have been able to observe some exemplary models of 21st Century teaching practices and it reminded me of two things. First, many of our veteran teachers have instructional practices and knowledge about how students learn that far outweigh any challenges they may have with learning new computing skills. Second, it really isn't about the technology integration; it is about engaging learners and creating educational environments where students learn, and thrive.

In one classroom, I observed a Biology lesson. On the board was a prompt requiring students to draw a model of how DNA was involved in the process of protein construction. While the students were drawing on their IPADs, the teacher circulated checking on homework and entering grades from his phone. The teacher selected one student to mirror her drawing on the screen at the front of the classroom. [read more]
Coding: The fifth "C"
by Lisa Marie Gonzales
Let's face it. When exposed to it, most students take to coding. I've observed this in class after class. Regardless of grade level, students love the creativity, the challenge, and the control they can have over coding. Maybe the appeal for some is tied to gaming, but still; can we just think about the benefits of coding and its ability to strengthen the skills of creativity and problem solving?

Coding is a great way to make things happen. When programming, students can make a robot turn in circles, a dog dance across a screen, or a penguin traipse over a bridge. Creativity is about finding inventive and amazing ways to make things happen.
[read more]
Genius hour: We all need a little time!
by Susan Brooks-Young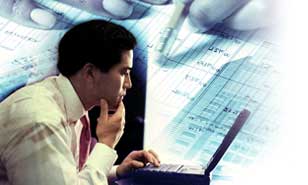 Ask any educator to name two or more impediments to innovation and creativity at their workplace. Almost without exception time and money will top the list. We may not have a great deal of influence over outside funding sources, but we do have some control over how we allocate the time we have.

In the belief that independent inquiry encourages students to engage in activities that support deep thinking and increased engagement, many K-12 educators regularly voice concern about the lack of available time for their students to pursue personal interests during the school day. [read more]